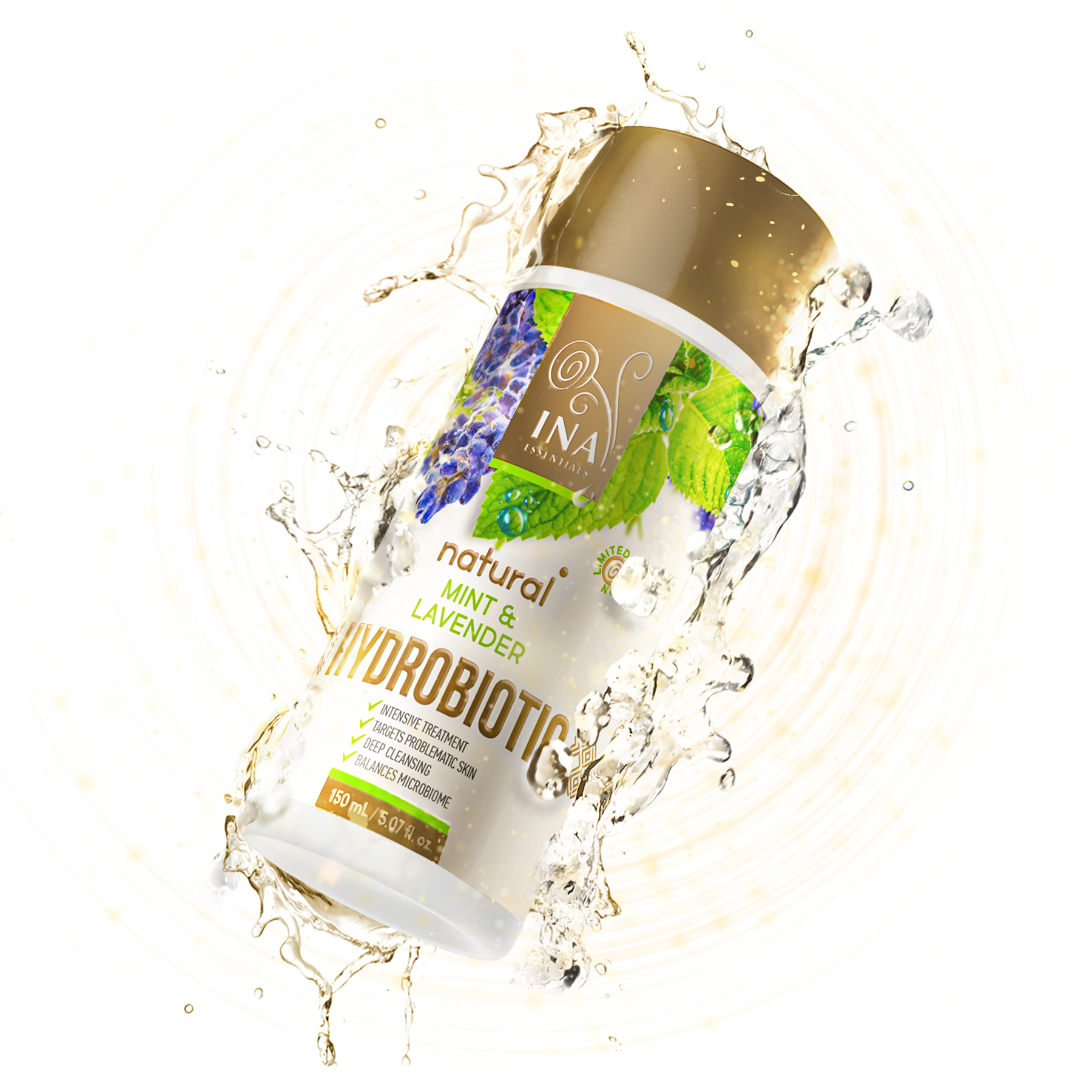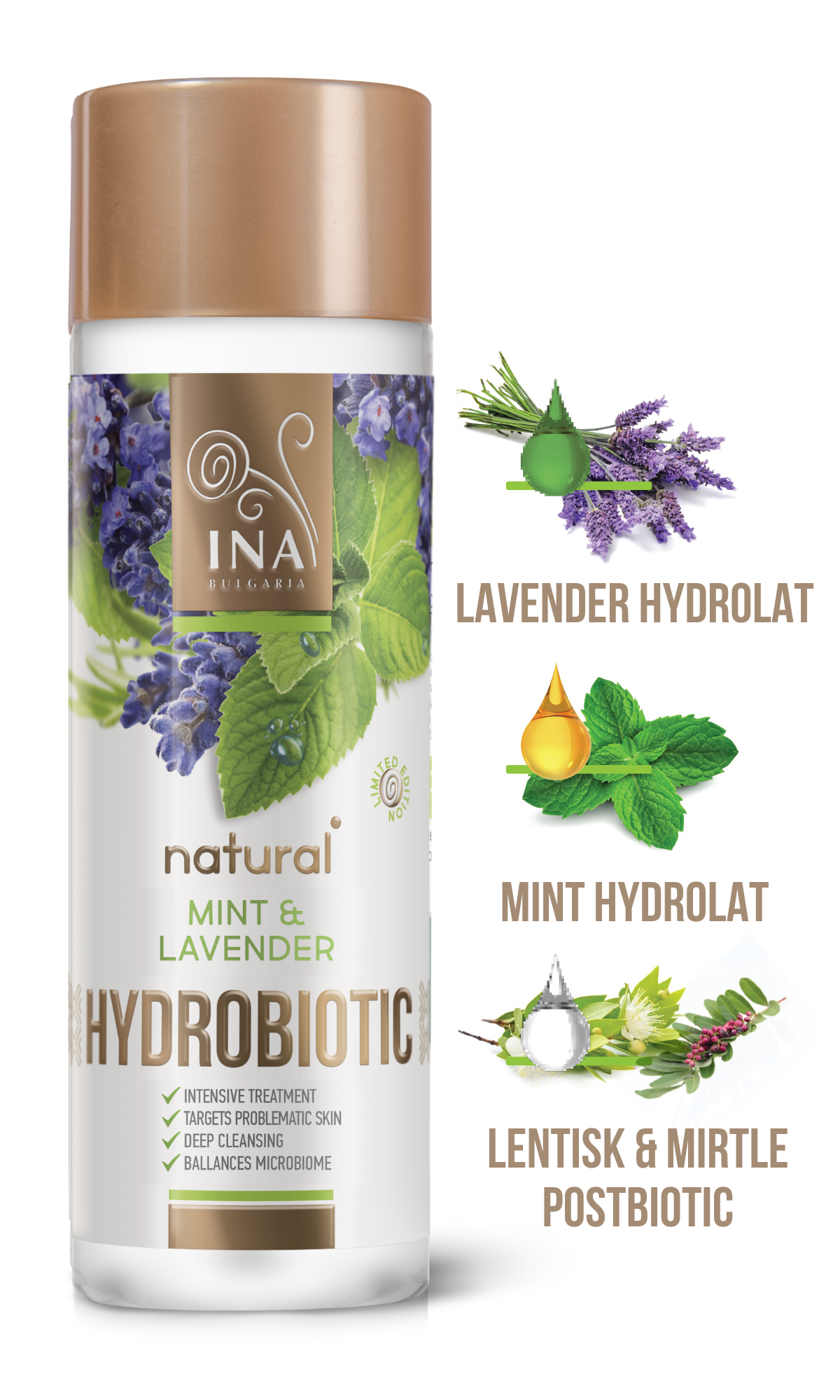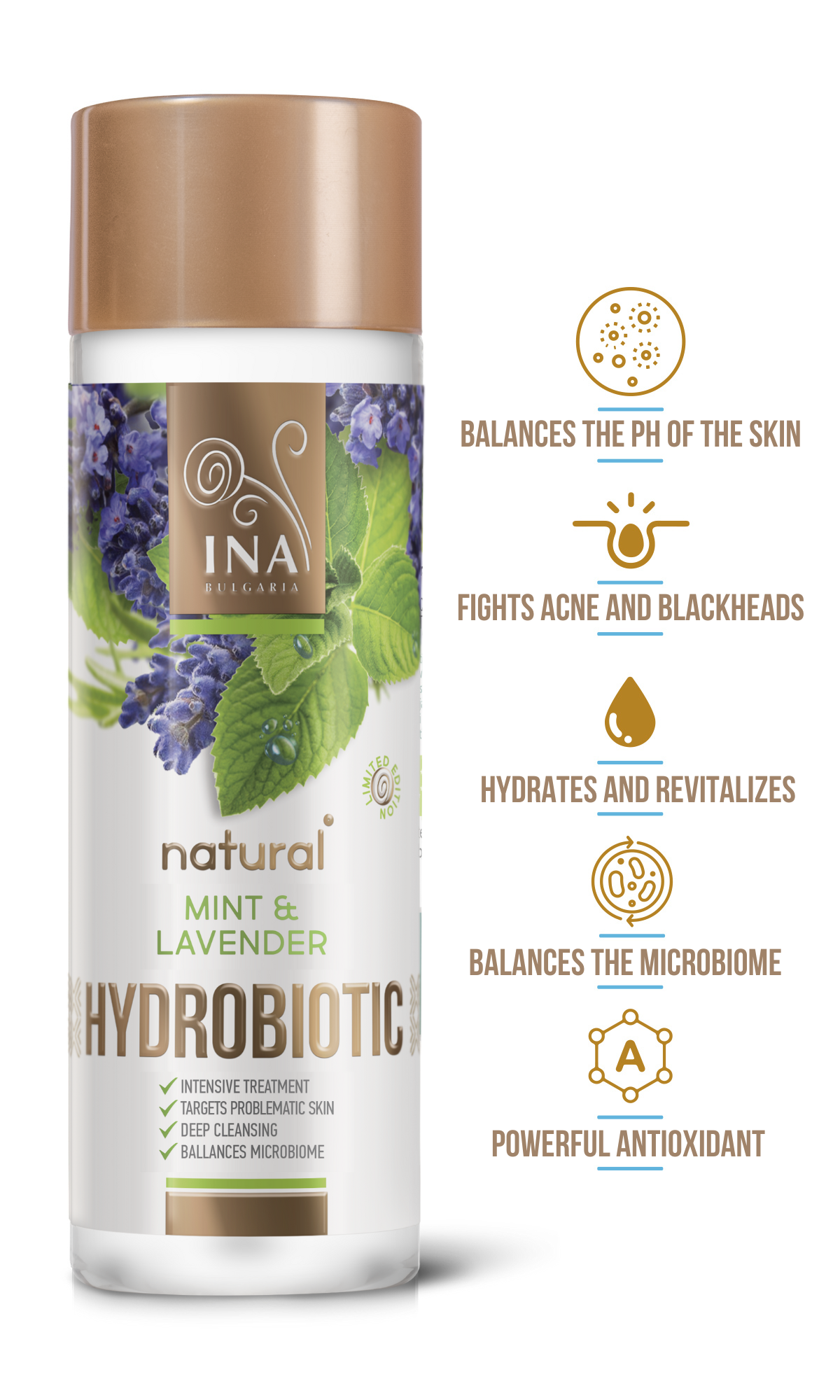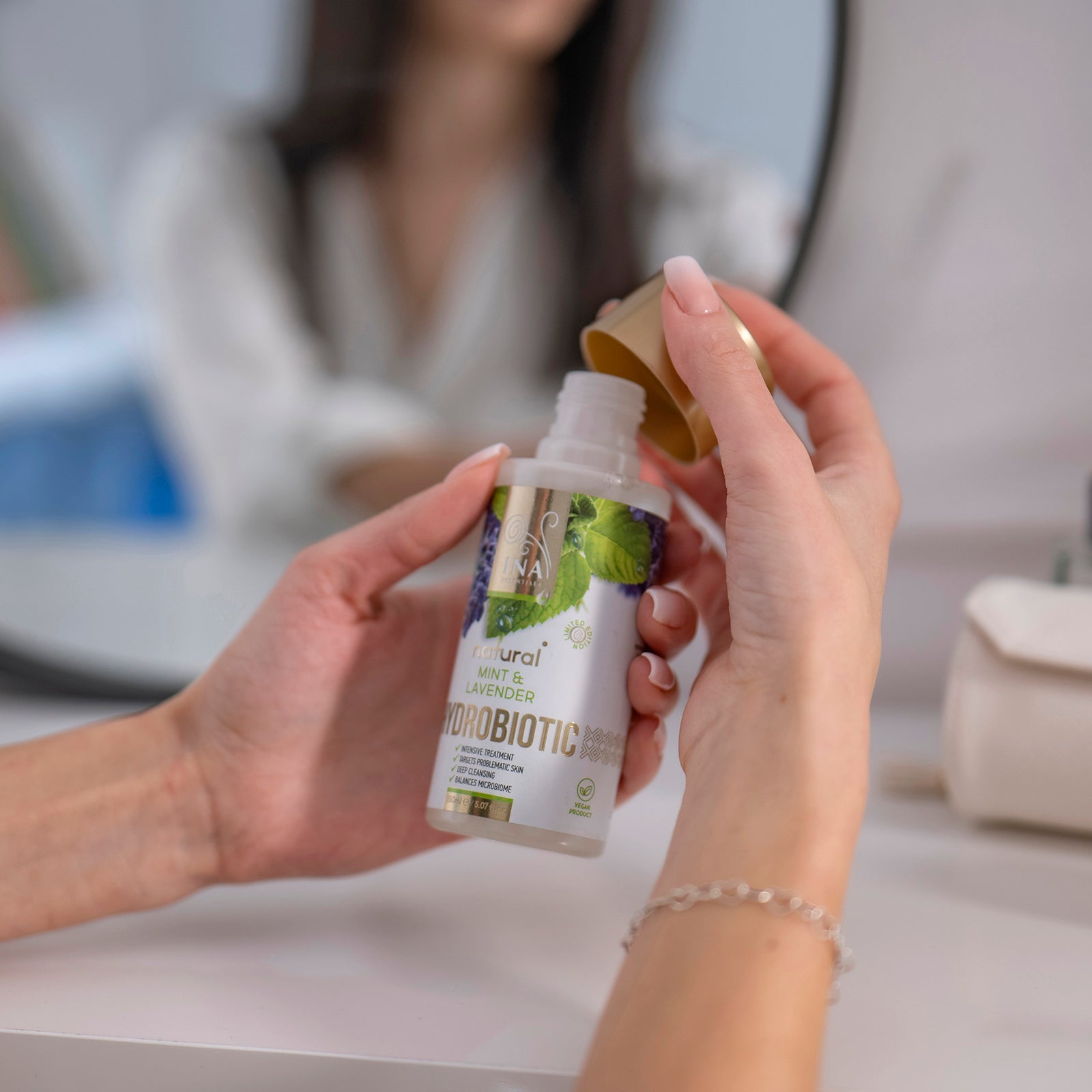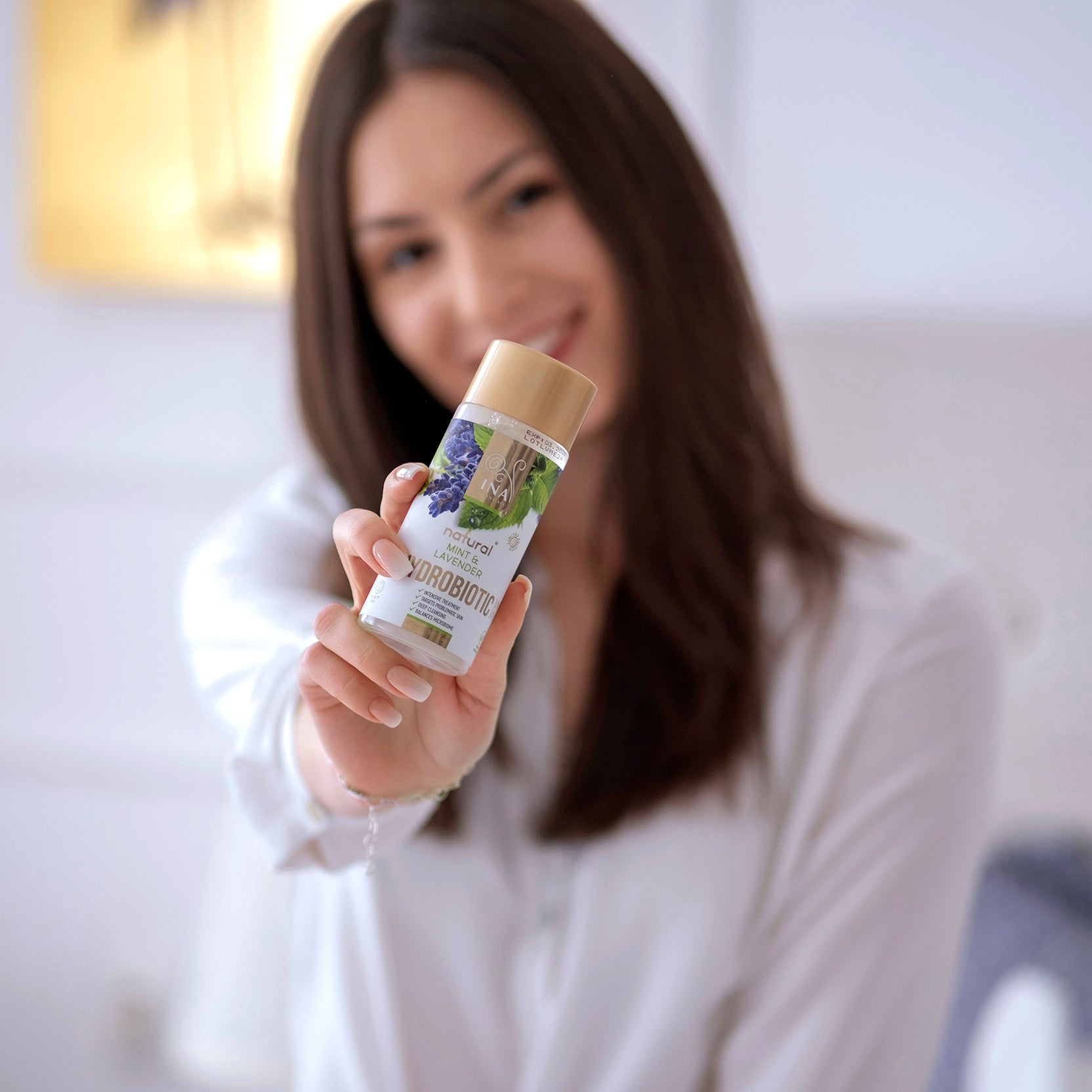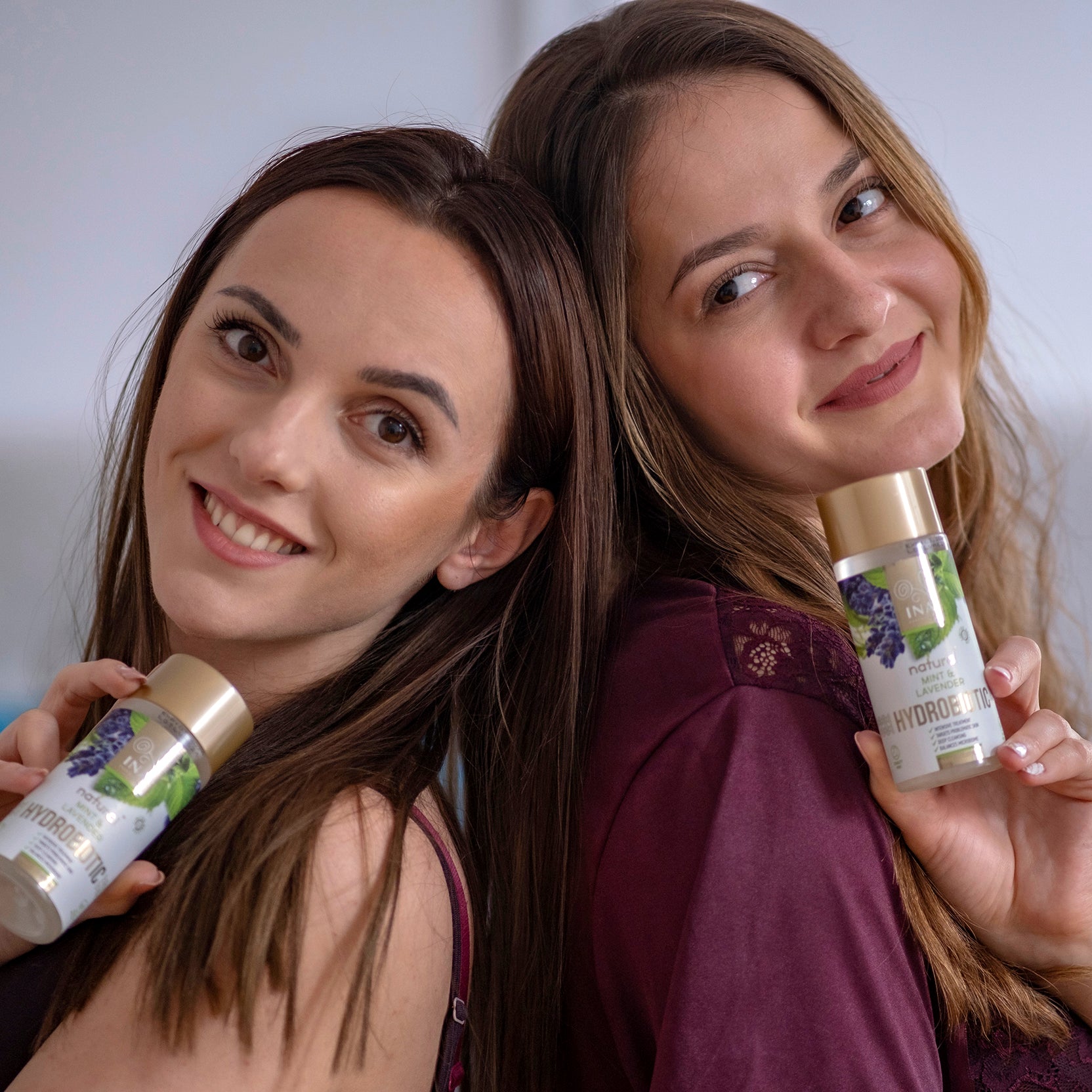 Hydrobiotic – Lavender & Mint - intensive care against ACNE
📌 100% Refund (minus shipping) - No questions asked
🚚 Express 2-4 days delivery from our fulfilment center in the US 
Suitable for: 
Organic and clinically approved Lavender Hydrolina is suitable for normal to oily skin due to its pH regulating properties. Lavender water itself cleans pores and prevents the reappearance of acne and blackheads.
Organic Peppermint Hydrolina firms and mattifies the skin. It has a toning effect on the skin, giving it a vibrant and fresh appearance. Cleanses pores in depth and regulates excess sebum in oily and combination skin. Proven to refresh, revitalize and soothe - the peppermint oil contained in the water helps against fatigue, stress, insomnia, headaches, colds and nausea.
Lentimyrt - our postbiotic complex has unique properties to regulate the pH of the skin, which is key to beautiful and healthy skin.
This one-of-a-kind formula provides an intensive natural treatment for problem skin.
Benefits:
Why choose this product?
✔️ 100% Organic Lavender Hydrolina;
✔️100% Organic Peppermint Hydrolina;
✔️Postbiotic complex of Myrtle and Mastic - Lentimyrt;
✔️Innovative active formula against acne and problematic skin;
✔️Regulates excess sebum;
✔️Balances skin pH;
✔️Free of artificial fragrances;
✔️Free of artificial colors;
✔️Direct from our biological fields into your hands;
✔️100% natural product;
✔️100% pleasure for the senses;
✔️ Refund if you are not satisfied with the product after 2 weeks of use.
Ingredients /INCI/ -
Lavandula Angustifolia Flower Water, Mentha Piperita Water,
Myrtus Communis, Pistacia Lentiscus, Saccharomyces Ferment Lysate Filtrate,
Citric Acid*, Sodium Benzonate*, Potassium Sorbate*
*Naturally synthesized byproducts of the fermentation.
100% Organic Lavender Hydrolina from our Organic Fields - a natural solution to fight acne and blackheads
Acne and blackheads are common skin problems, especially among teenagers. We at InaEssentials have created an effective and 100% natural, clinically proven solution. Thanks to the organic method of cultivation, the water has retained its ability to cleanse the facial pores and thus, prevent acne and blackheads. Lavender Hydrolina is ideal for oily skin due to its pH-regulating properties.
100% Organic Peppermint Hydrolina - firms and mattifies the skin
The perfect daily addition to your skincare routine if you have dry skin. Moisturises and brings a feeling of freshness. The active ingredients in peppermint deep clean pores and regulate excess sebum.
Myrtle
Myrtle is a true, unknown gem in cosmetics! It has been clinically proven to reduce the appearance of acne, to remove excess sebum and dead skin cells, to eliminate bad microorganisms from the skin - especially those we collect during the day when we are out and about due to its great antibacterial activity on the facial skin; and actively cares for beautiful and healthy looking skin.
Mastic
The magic of the Mediterranean region! Rich in vitamin E, Omega 6 and 9, the plant has powerful antiseptic and healing properties.
Lentimyrt postbiotic complex
Obtained by careful fermentation of the plants through innovative technology, the Myrtle and Mastic Wood Postbiotic Complex:
- Enhances the skin's barrier function at various levels;
- Balances the skin microbiota - does not harm the good bacteria on the skin and actively fights the bad microorganisms;
- strong antioxidant and hydrating properties;
- forms a hydrolipidic film - the "bodyguard" of the skin.
Why Hydrobiotic - Lavender & Peppermint by InaEssentials?
InaEssentials' Hydrobiotic - Lavender & Peppermint is a unique, innovative formula. It combines 100% Organic Lavender Hydrolina and 100% Organic Peppermint Hydrolina with Lentimyrt - a postbiotic complex of Myrtle and Mastic. This is the perfect product for every skin type. 
Secure & Swift Delivery
Payment Methods: by card
- PayPal
- Master Card
- Visa
Deliveries are made with the courier services of USPS. The delivery is within 2-4 working days.
Delivery prices:
Courier services of USPS - 4.99 USD
FREE Shipping for orders over 57 USD
Our Guarantee: Your Satisfaction
Your satisfaction is paramount to us. If you're not seeing the results you desire for 14 days of daily usage, we offer a no-questions-ask full refund minus the delivery fee. How to do it: just message or email our support team.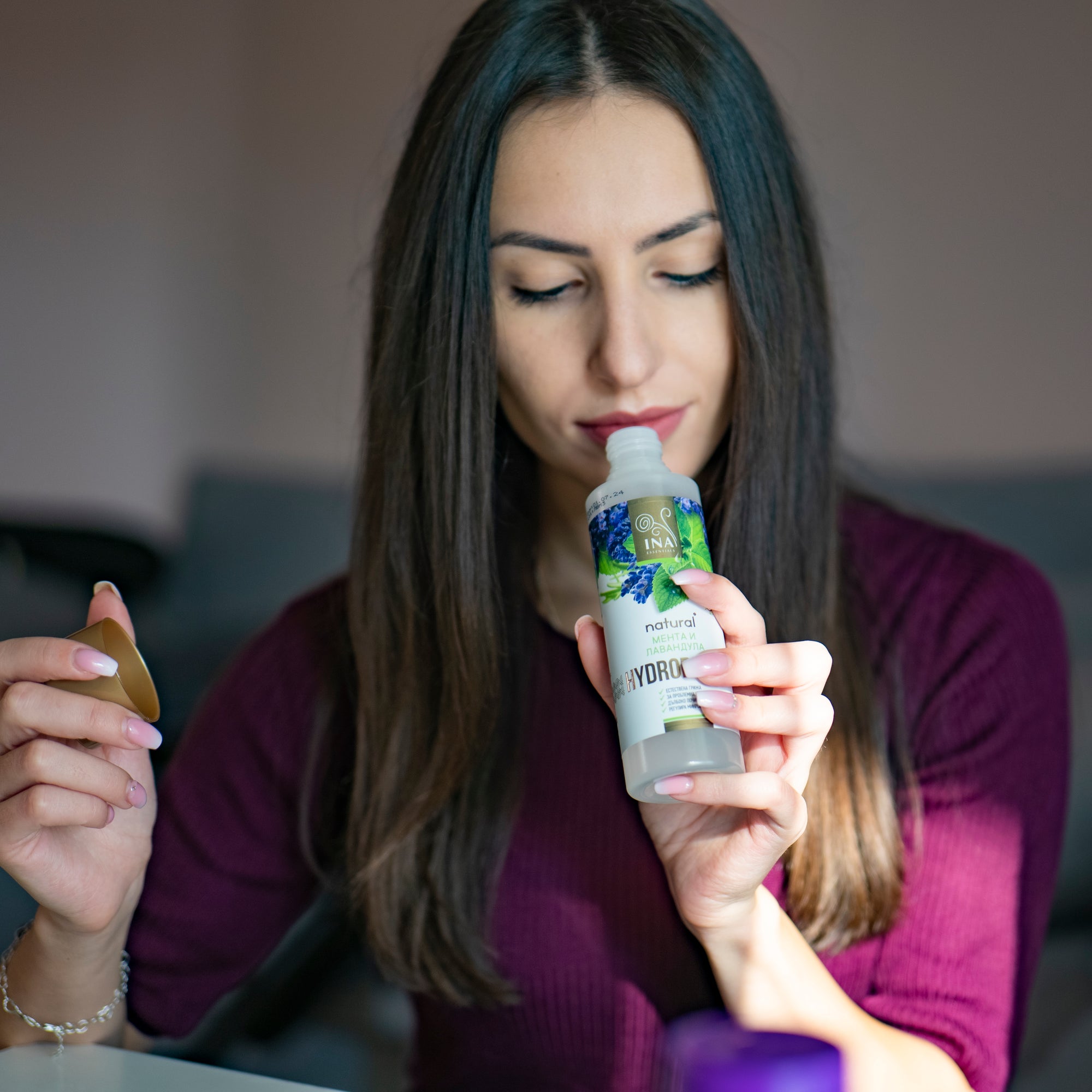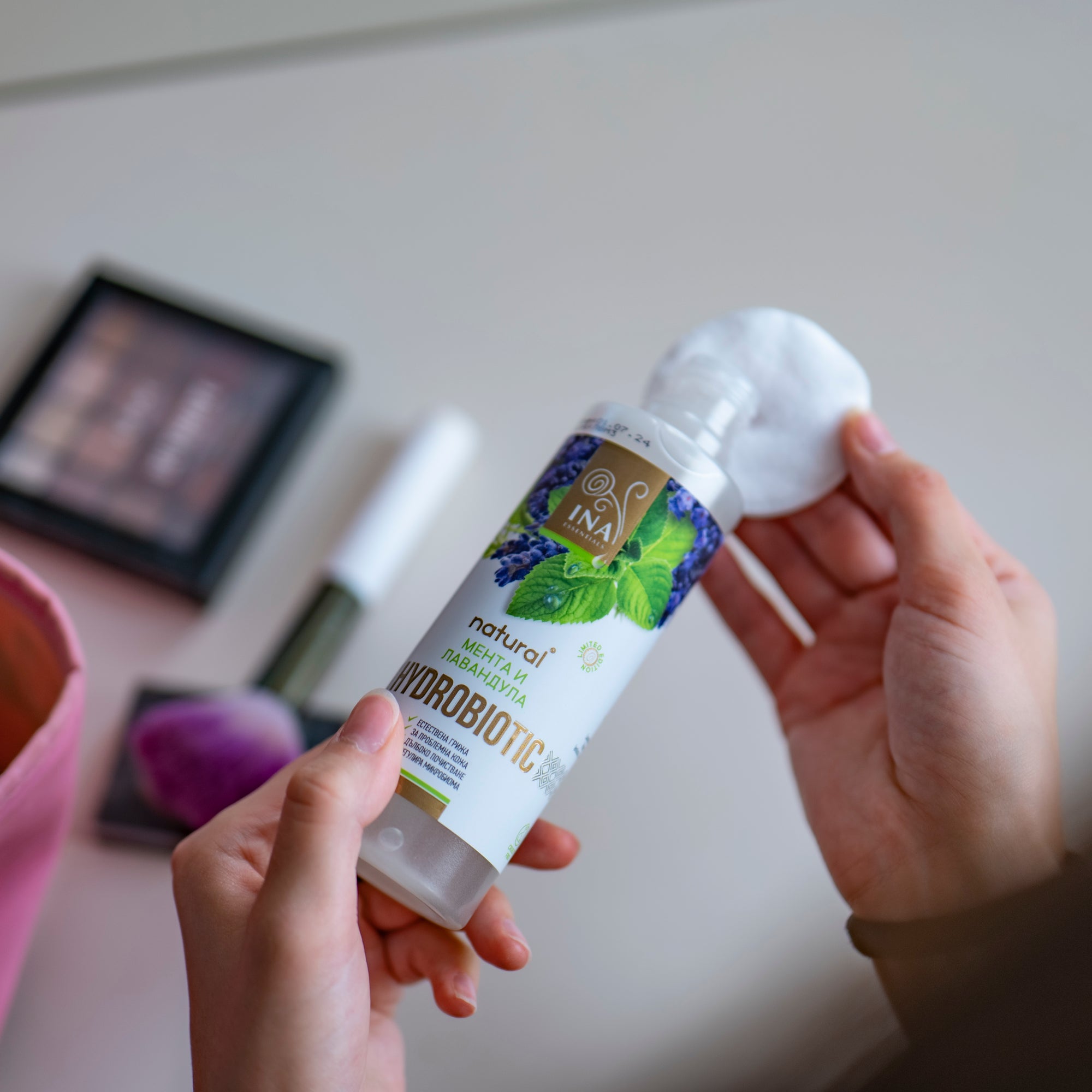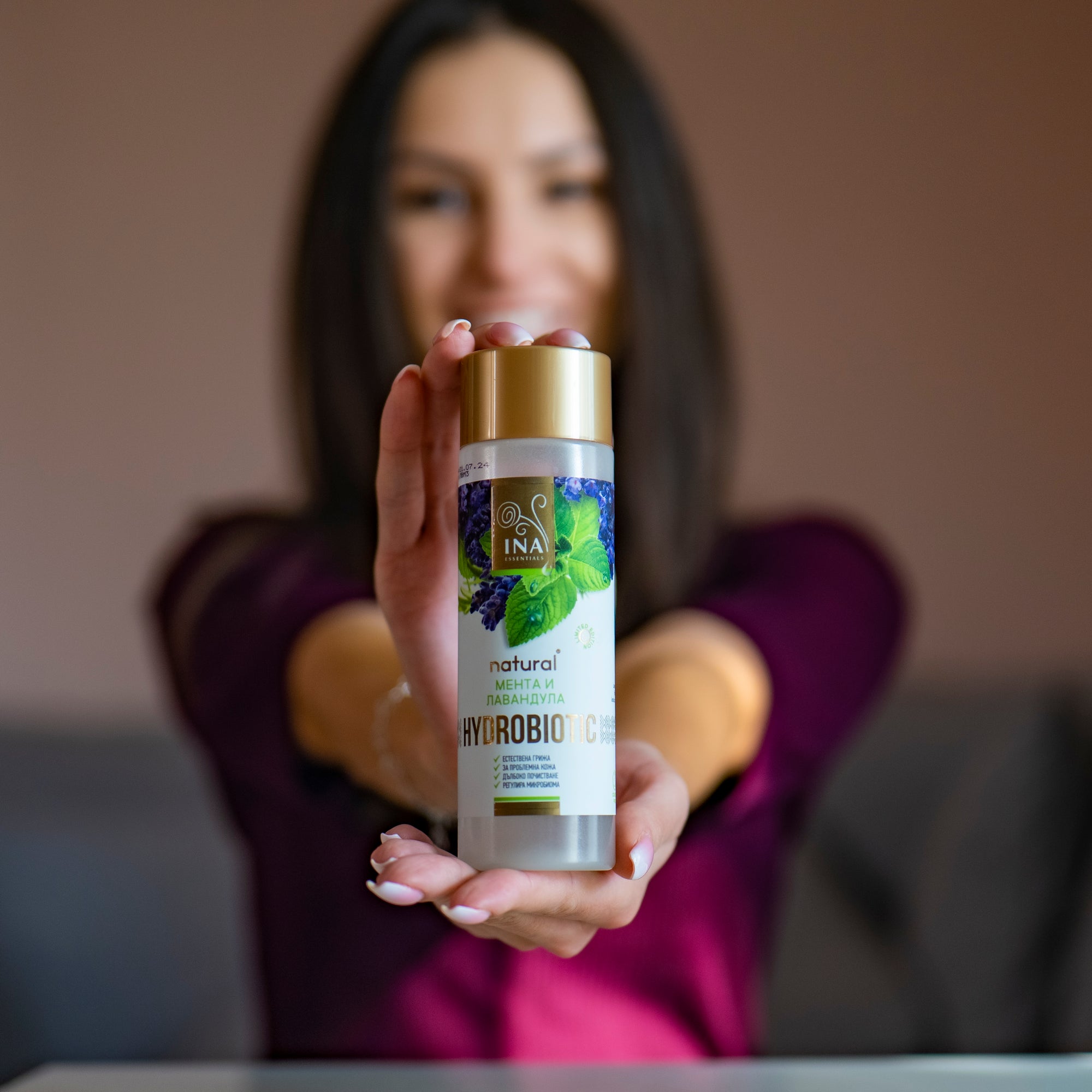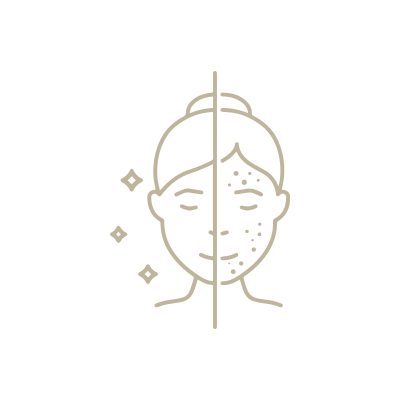 Helps against acne, blackheads, excessive sebum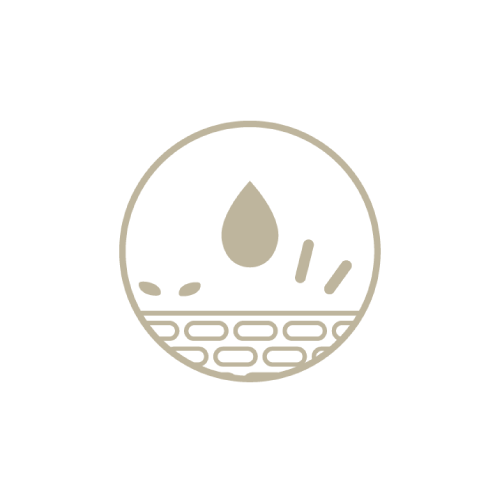 Suitable for all types of skin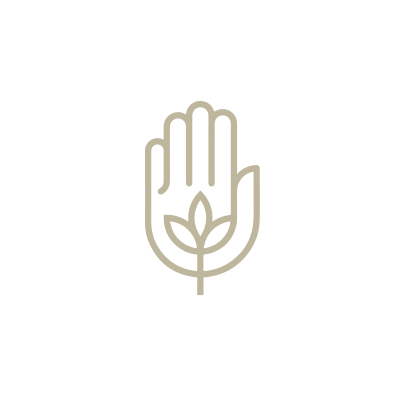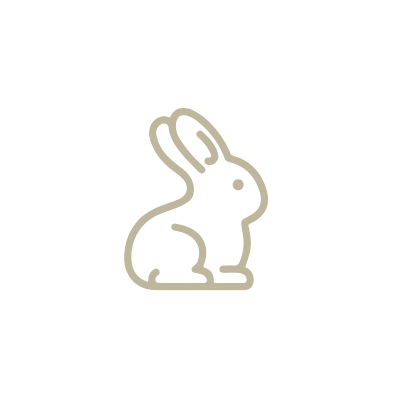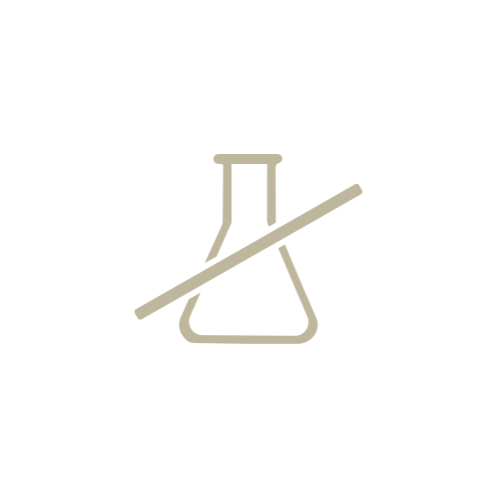 What to expect from this product:
During the first few days of use, your skin will begin to recover from any minor imperfections caused by the everyday impurities it encounters. Unwanted oiliness will be regulated. Pores will begin to shrink and redness will diminish. Painful pimples will begin to heal. You'll watch your skin's glow return, more radiant than before.
By the second week of regular product use, you will feel your skin deeply hydrated. You may briefly observe the appearance of excessive oiliness, but this should not worry you - your skin is simply trying to find its balance. Small pimples will be significantly reduced. Blackheads will diminish and acne areas will be soothed.
With continued, consistent and responsible use of the product, you will notice a lasting effect - your skin will have a healthy and glowing appearance. Oiliness will be under control, and you will enjoy a finished matte look. Small imperfections and red and painful areas will be just an unpleasant memory, and acne and blackheads will be almost completely gone.
** Results when using natural products are strictly individual. They depend on a number of factors, including the condition of your skin and body, your sensitivity to the herb and its active properties, the medical conditions you are targeting, responsible and regular application of the product, and your diet and lifestyle, among others.