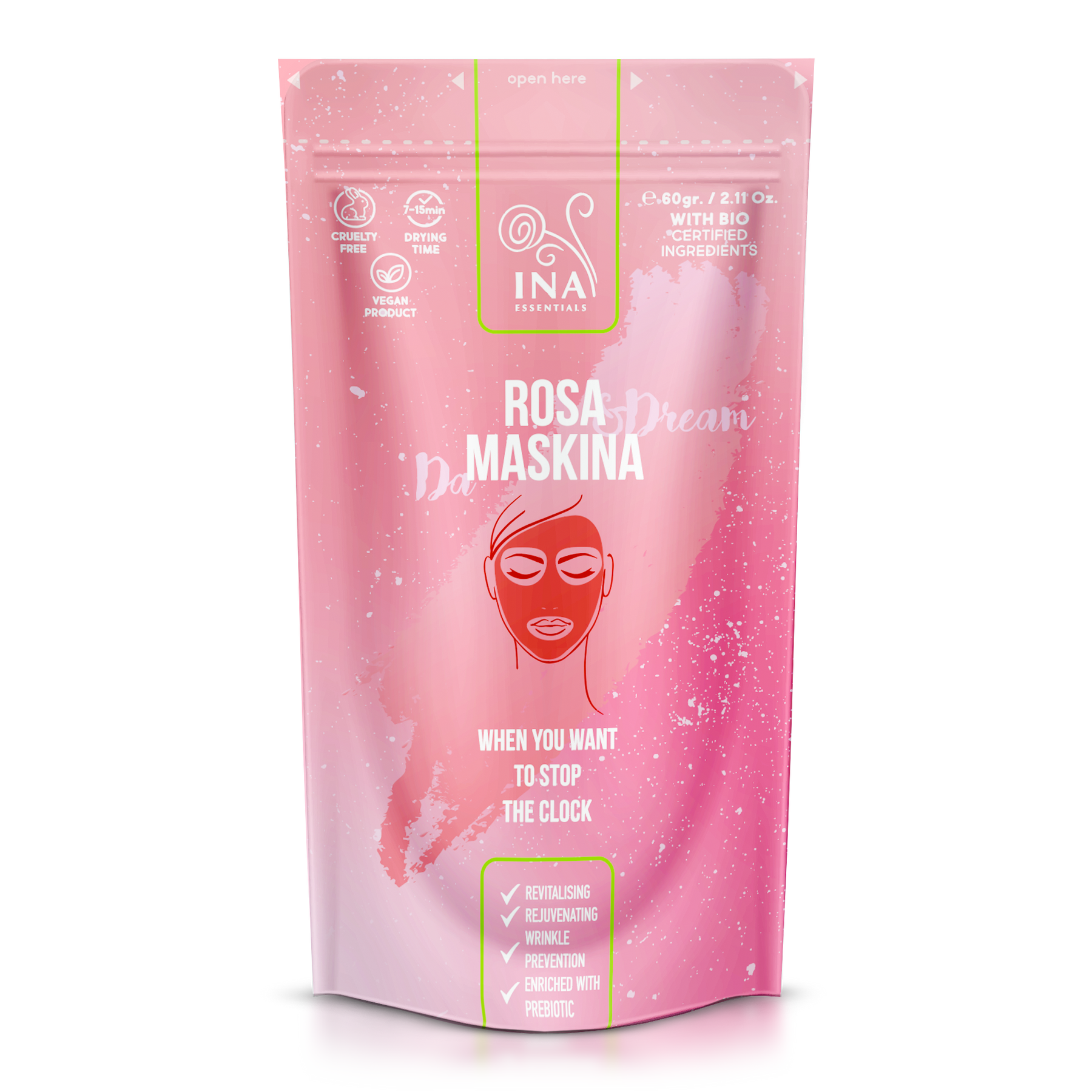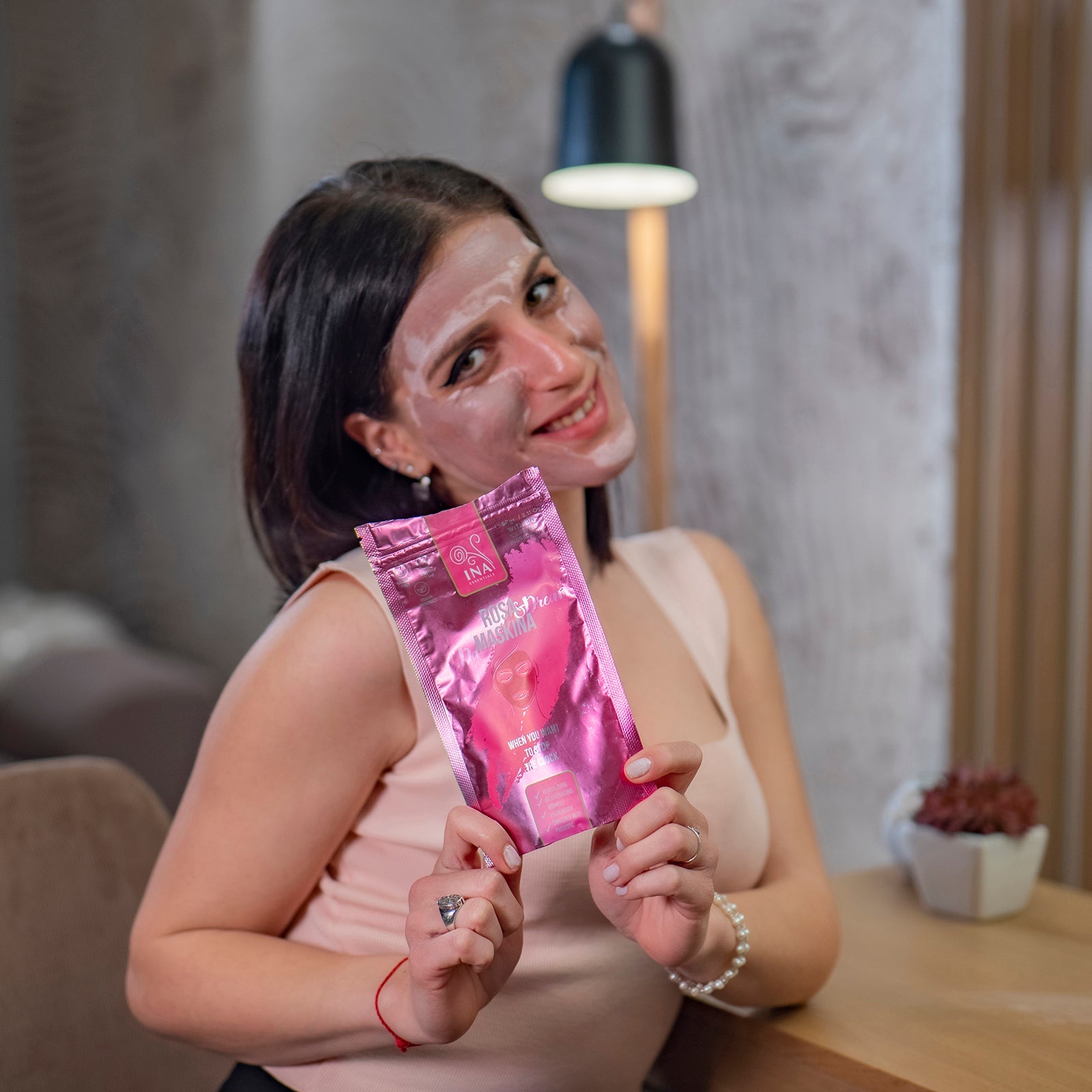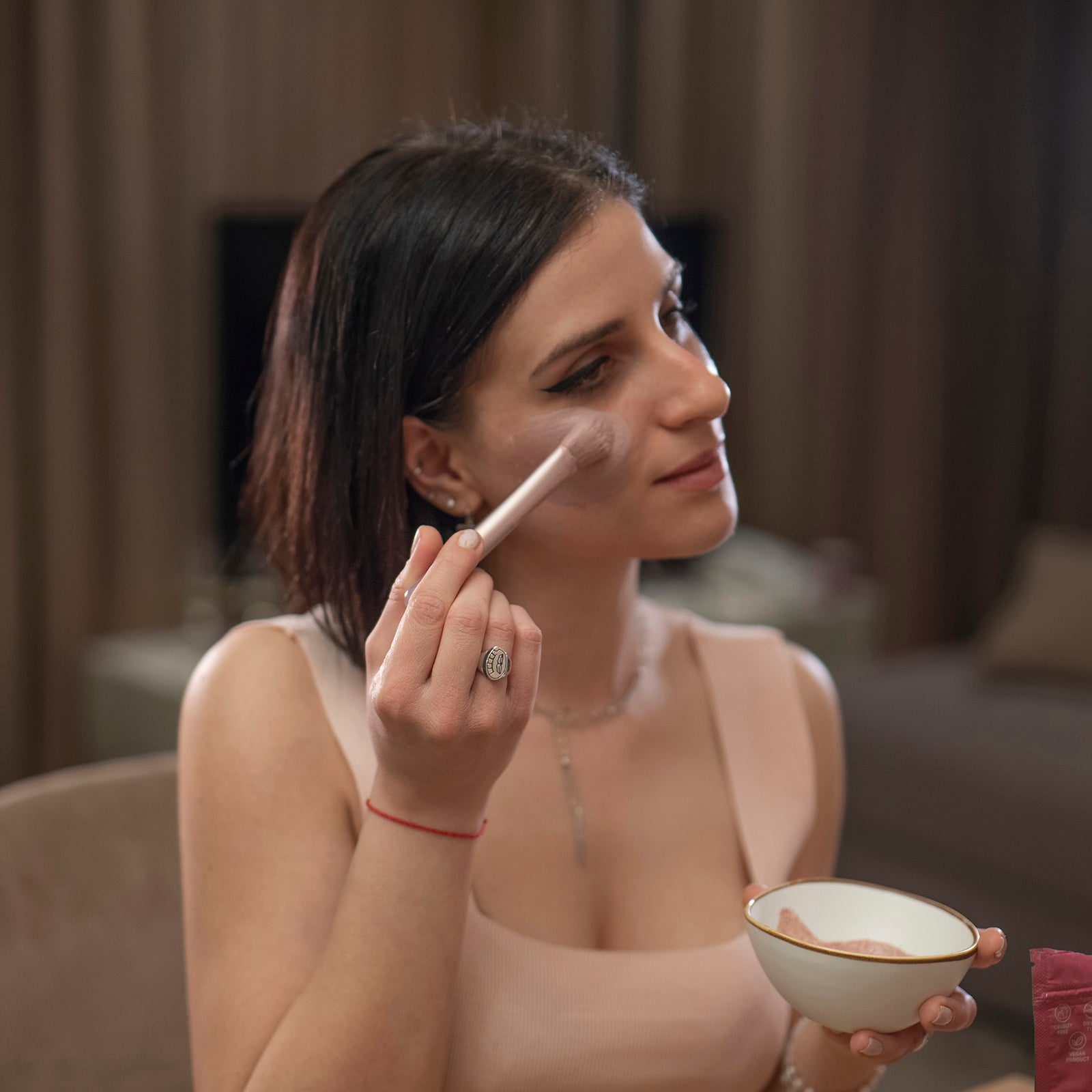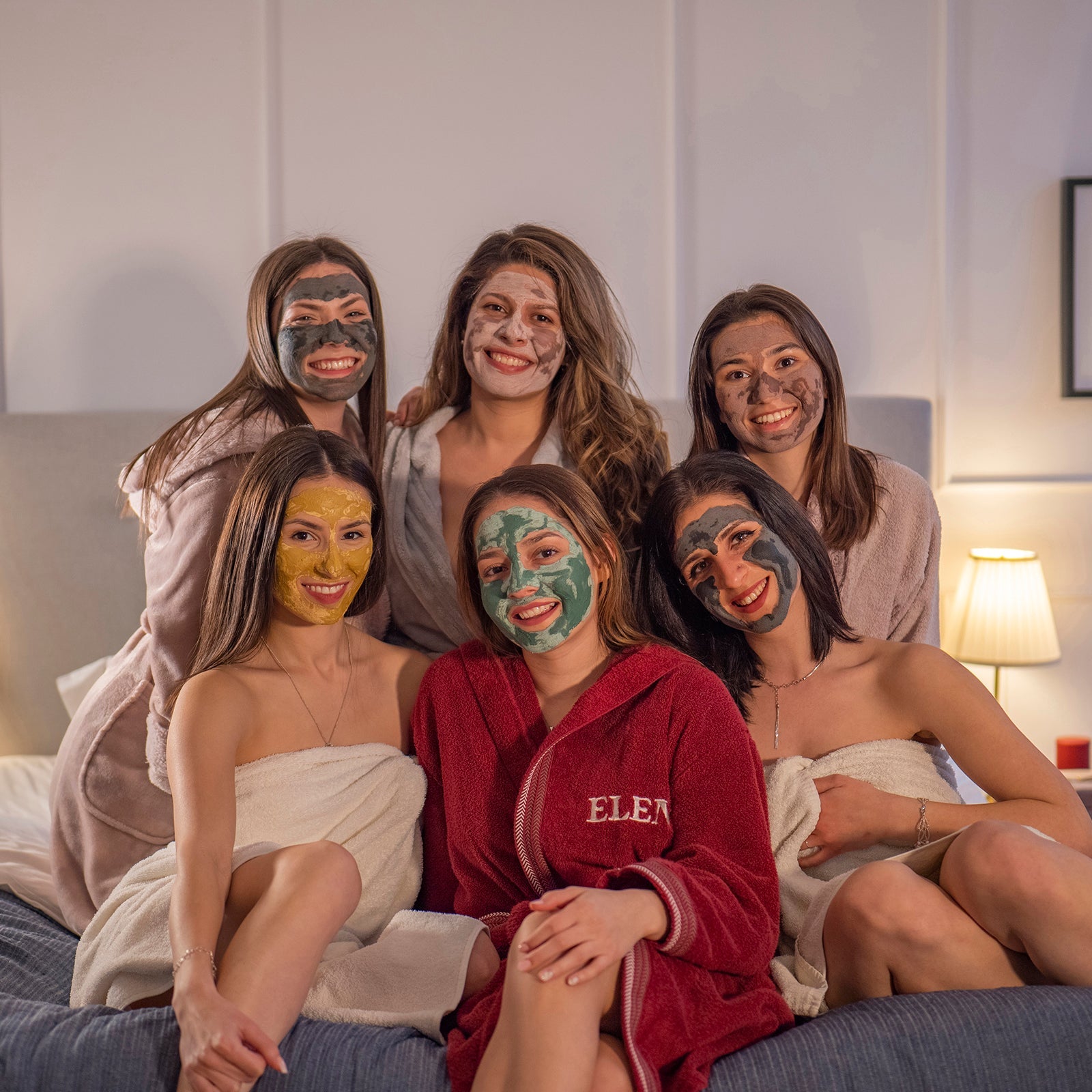 Face Mask - Rose Maskina - intensive care for Mature and Dry skin
🚚 Express 2-4 days delivery from our fulfilment center in the US
Meet your new favorite product for normal to mature skin - Rose Maskina by InaEssentials!
Designed with care and an eye for the details, composed of natural ingredients and enriched with skin-loving plants and vitamins. This revitalizing Maskina is the gentle touch your skin misses in your beauty routine.  
✔️The rose from our family's never-ending organic rose fields is the perfect remedy for normal, dry and mature skin. It balances the hydration in the skin and soothes the redness.
✔️Kaolinite sets the perfect foundation for a real detox and full pleasure straight from the nature.
✔️The Aronia berry reduces inflammation, increases circulation, minimizes fine lines, provides many antioxidants.
✔️The vitamin C is legendary in the skincare world, whereas our top agent, the prebiotic
✔️Prebiulin Fos acts like the skin fuel by taking care of the skin microbiota.
Create a feeling of well-being and stress relief, while taking care of yourself and your beautiful skin. Let our Rose Maskina center the body and mind. Just relax, breathe and enjoy… 
Ingredients/INCI/: KAOLIN, ILLITE, CYNARA SCOLYMUS BUD EXTRACT, ROSA GALLICA FLOWER EXTRACT, CI 77007, SODIUM ASCORBYL PHOSPHATE, INULIN, FRUCTOSE
 **This Maskina is specifically designed to complement InaEssentials' Rose water - Hydrolina. It will probably work with other liquids as well, but for guaranteed results – use it with InaEssentials 😊
Secure & Swift Delivery
Payment Methods: by card
- PayPal
- Master Card
- Visa
Deliveries are made with the courier services of USPS. The delivery is within 2-4 working days.
Delivery prices:
Courier services of USPS - 4.99 USD
FREE Shipping for orders over 79 USD
Our Guarantee: Your Satisfaction
We hope that you are delighted with your order, but if for some reason you are not we have set out below a summary of your rights in the event that you wish to return a product :)
☑FAMILY GUARANTEE - If you use our RoutINA™ for 90 days (3-month supply) and don't see a result - you get a full refund + 40 pounds worth of organic products of your choice!
Important: The refund guarantee only works if you order a 3-month supply option. If you order 2 month's supply and after that 1-month supply it will not be active
There is no refund currently for single products in our store. The refund guaranty is only for the 3-month RoutINA™
Important: Even if you ordered single product we will find a way to compensate you and make you happy so contact us :) For us making every customer happy is key!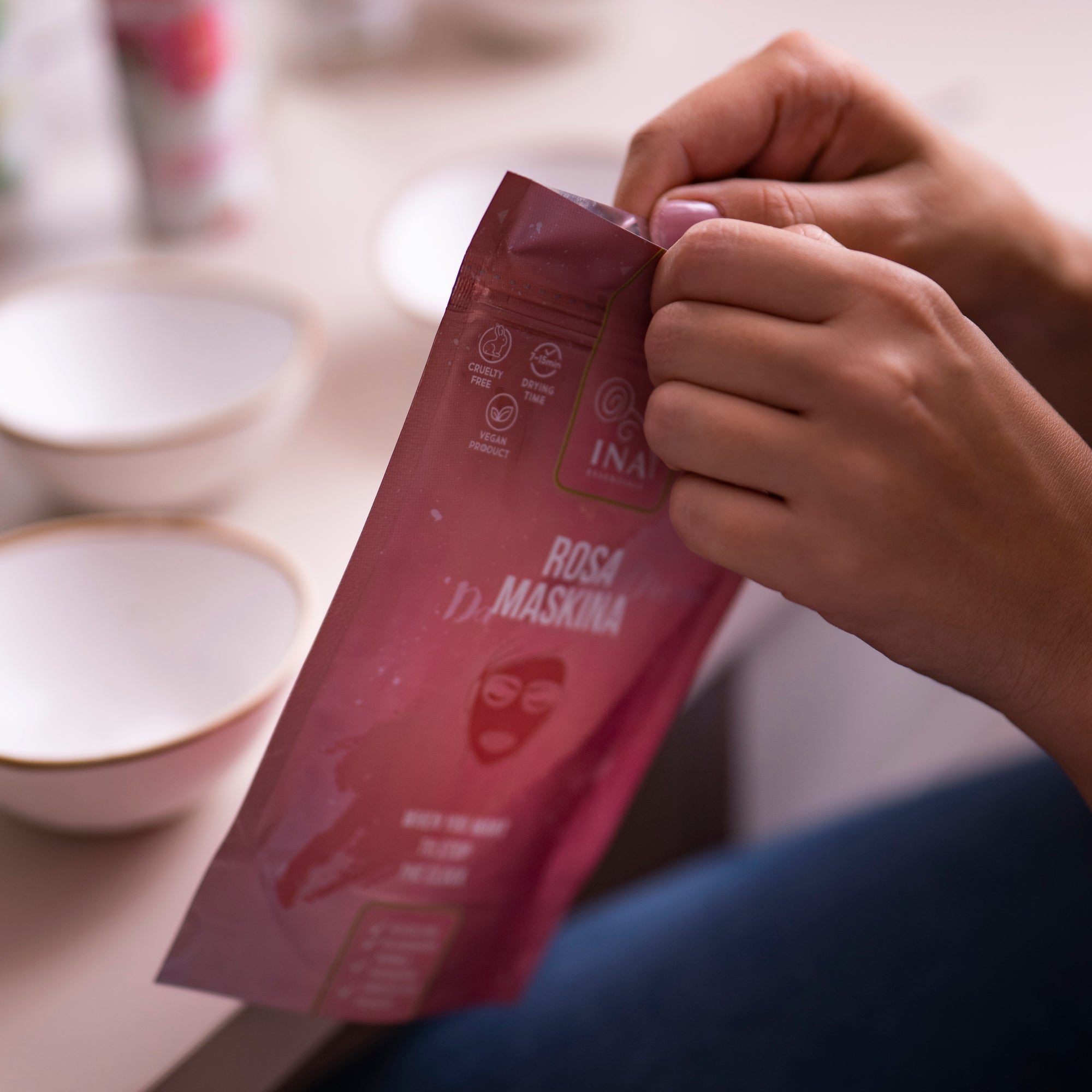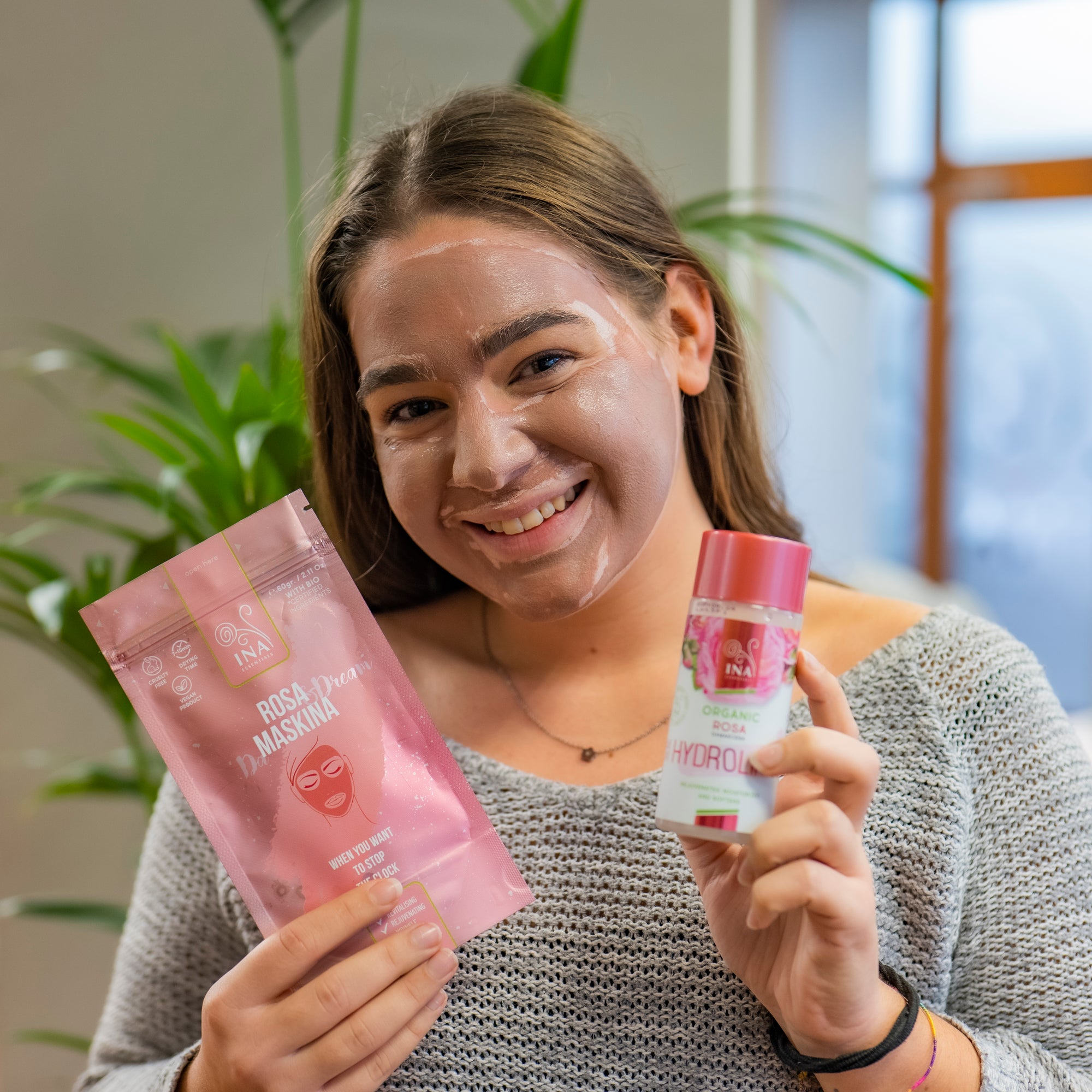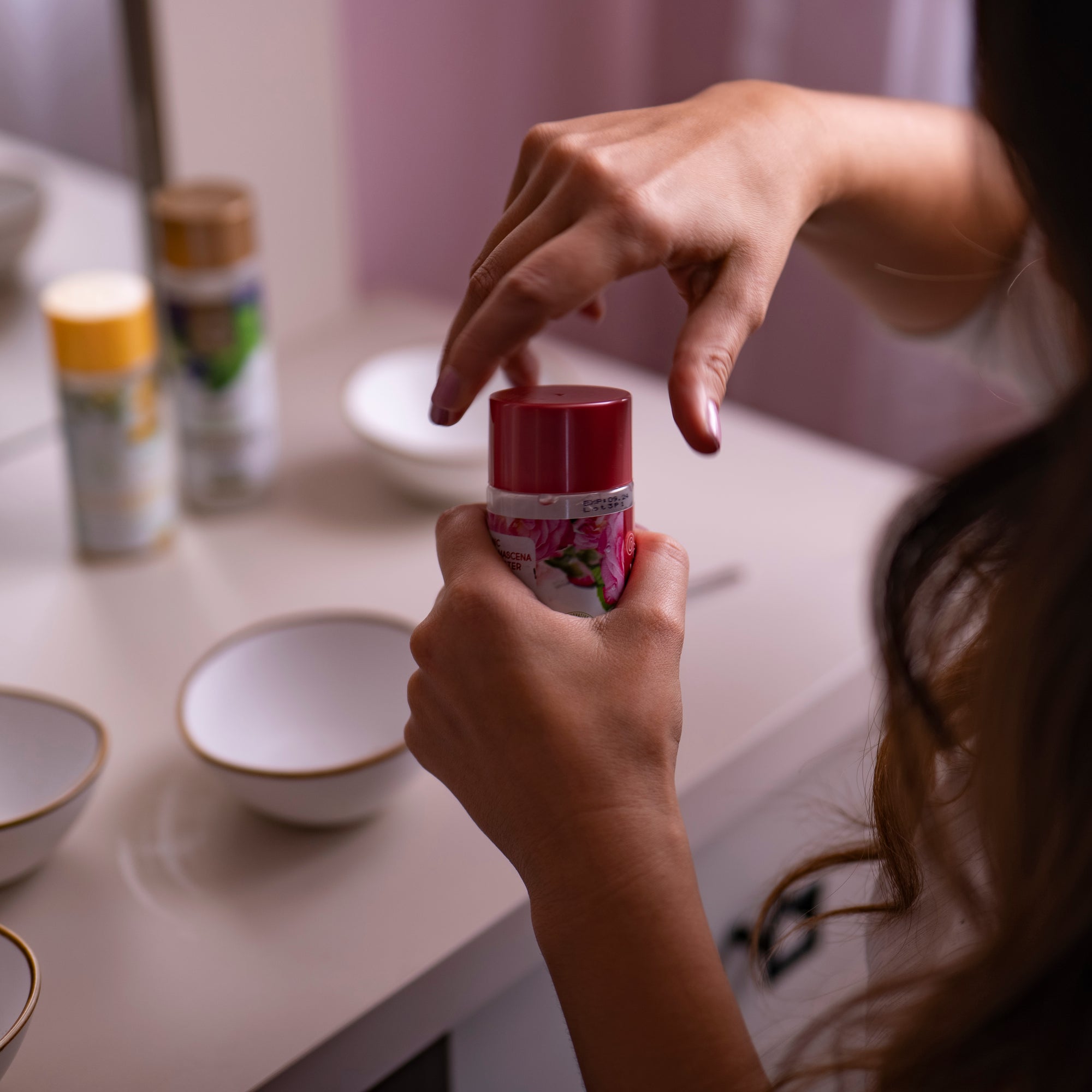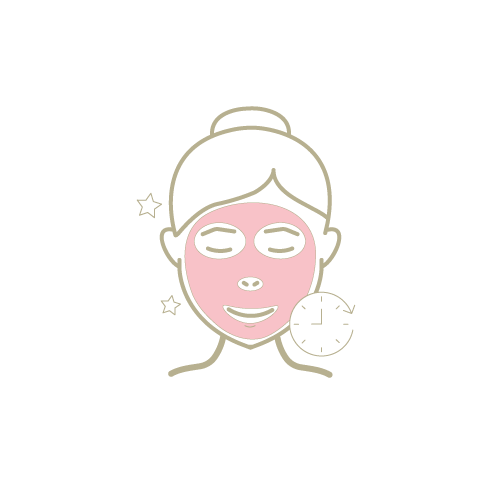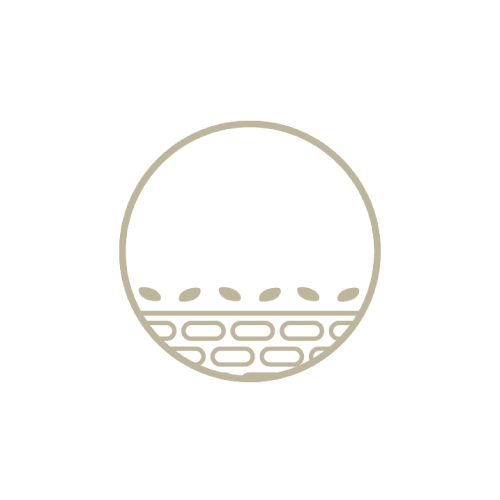 Suitable for normal to mature skin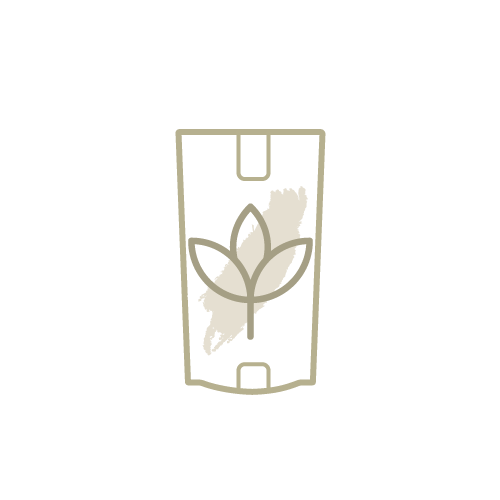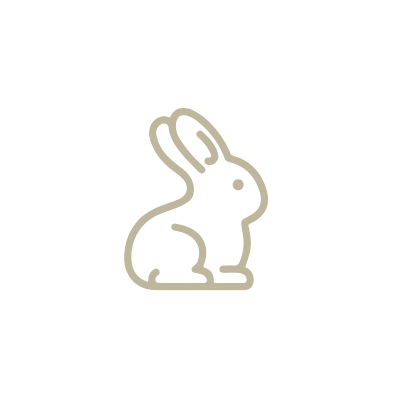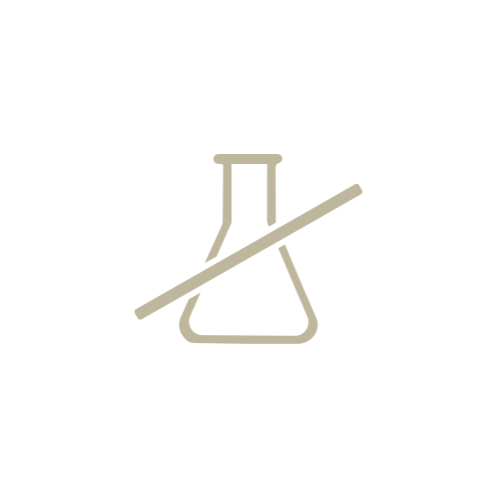 What to expect from this product
The skin is visibly cleaned from impurities and dead skin cells. The skin is soft and smooth.
With continuous use the rejuvenating effect of the Rose Maskina lasts longer. The skin is tighter and more moisturized. Due to the combination of Rose, Aronia and Prebiotic has an anti-oxidant effect and skin regeneration is stimulated.
After less than a month of regular use the regenerating effects of the Rose Maskina are fully felt. The face is tighter, fine lines are less visible. The skin barrier is stronger and its natural ability to regulate collagen production is regenerated leading to a beautiful and glowing look. 
Enjoy your best skin ever!
*We recommend to use Maskina not more than once every 4 days, otherwise you might overydry your skin. Do not forget to moisturize your skin with your Hydrolina after every application of the Maskina.